Welcome to the Steinschneider Home Page
(A website dedicated to unraveling the mysteries of our genealogy.)

Family News in 2011:

11/20/2011 Several years ago we were contacted by Irwin Michael, the son of Edith Steinschneider, daughter of Aaron Joseph Steinschneider, son of Tevya Dubner Steinschneider. Tevya was ostensibly a Steinschneider from Wyszkow, Poland who died in England in 1901.

Tevya's son Aaron Joseph emigrated to Canada in approximately 1896, while his other son Wulf Ber Steinsneider emigrated to the US through New York City in September 1906.

A few days ago we were contacted by Sallyann Sack, the daughter of Frances Steinschneider, daughter of Wulf Ber Steinschneider. Consequently, we have put Michael and Sallyann together in the hopes of further clarifying a fascinating mystery: Almost on his deathbed, Sallyann and her grandfather Wulf Ber Steinschneider, had the following conversation:

Wulf Ber: "Ya know. The name really isn't Steinsneider."
Sallyann: "What are you talking about?"
Wulf Ber: "It's Dubner."
Sallyann: "I never heard that before and neither has my mother or any of her brothers and sisters.
Wulf Ber: "Didn't I ever tell you that I was running away from the Russian Army?"
Sallyann: "Yes, yes, I know; I know. So what?"
Wulf Ber: "Well, I bought papers from a guy named Steinsneider."
Sallyann: "Grandpa, that was 1905; this is 1979. How come you never told?"
Wulf Ber: Waving a bony finger under Sallyann's nose: "Ya never know!"

So another Steinschneider mystery begins. And the quest to solve it continues...

A new outline report showing the family tree of Tevya Dubner Steinschneider can be found here.

7/24/2011 Thanks to an email we received from Király Zoltán in late September of 2009, we finally discovered that the famous first female Hungarian pilot, Lily Helene Steinschneider, had a genealogy. Unfortunately, her grandfather Jakob Steinschneider, cannot yet be connected to our Prostejov family tree. Nonetheless, since his profession was "bedding merchant," and the main product of Prostejov for many years was textiles, he is most likely a relative. This new outline report can be found here.

7/23/2011 While doing research on the connection of Artur Schnabel to our family with the help of Assaf Steinschneider (see paragraph below), we also discovered some other interesting items.

First, it has been discovered that a property the Herbert and Otto Steinschneider families had inherited in Brno, Czech Republic (Brünn), was actually a lime factory whose history has been covered in an article (in German) found on the Internet. That document can be found here. Growing up, we had been told that this was a little property of no significance. But apparently, that wasn't exactly the case.

7/22/2011 During a recent correspondence with Assaf Steinschneider, we finally discovered the Steinschneider family's connection to the Schnabel family. Although it was known that the acclaimed pianist Artur Schnabel was a relative, it was unknown how exactly he was connected. It has now been discovered that Artur's grandmother was Hanna Steinschneider. The updated outline report can be found here. It also appears that Artur's grandfather Adolf married into the Steinschneider family twice; first to Hannah's older sister Fani, and then to Hannah.

As different versions of genealogical software have been released, the outline report outputs have changed. Therefore, new reports will begin following the latest format shown in the Rabbi Gabriel Steinschneider tree. Old reports will be updated over time.

4/5/2011 Thanks to information provided by Ira Cohen, we've updated the Sam Steinschneider outline report to reflect it's new patriarch: Charles Steinschneider.

2/14/2011 We would like to announce the arrival of Oskar Louis Feigenbaum, the son of Hannah Feigenbaum, who was born on February 3, 2011. He's been added to the Rabbi Gabrielle Steinschneider outline report and the hypothetical outline report. Here are photos: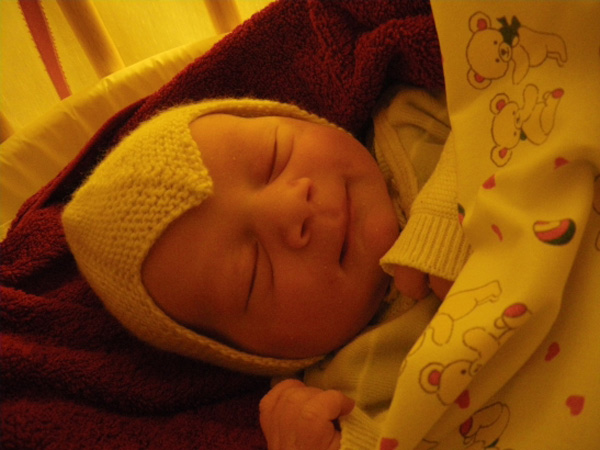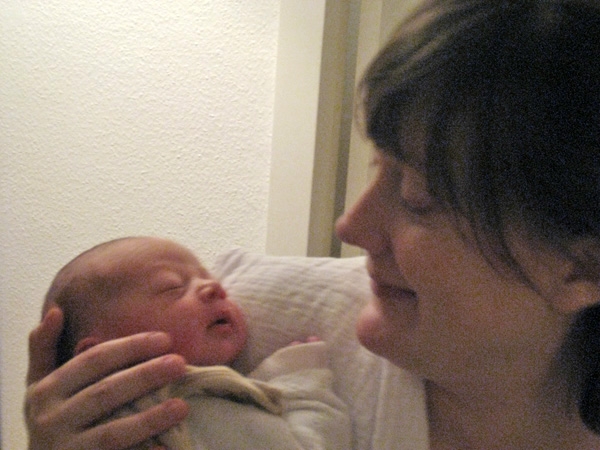 1/16/2011 Linda Rodriguez emailed us to indicate that Frank J. Stone's wife had a death date, yet Josephine is still very much alive, and will be celebrating her 80th birthday this year. We apologize for the error. This has been corrected on the Isaias Steinschneider outline report.
1/8/2011 Happy New Year to all family members, genealogists, and visitors. We look forward to our thirteenth year exploring the mysteries of the Steinschneider genealogy. Certainly, even greater discoveries than those that have already been made lie ahead.