Welcome to the Steinschneider Home Page
(A website dedicated to unraveling the mysteries of our genealogy.)

Family News in 2009:

9/30/2009 The History Channel's multipart series, Nostradamus Effect, will feature a short segment on Hanussen. Hitler's Blood Oath, the fourth episode in the series, will discuss Hanussen's predictions about Hitler and will air on these days at the following times:

Wednesday, September 30, 2009 at 9:00 PM
Thursday, October 1, 2009 at 1:00 AM
Friday, October 2, 2009 at 9:00 PM
Saturday, October 3, 2009 at 1:00 AM

7/21/2009 We were recently contacted by Jeremy Stonier, who graciously provided us with information that has been updated on the Rabbi Gabriel Steinschneider descendant outline report.

Also, and coincidentally, Eric Stonier contacted us a few days after Jeremy to make us aware of the centennial celebration that took place at the Jewish Theological Seminary. An article, reflecting a lecture delivered in April 2008 can be found here.

6/21/2009 Thanks to corrections sent by Holli Panzer, the Sam Steinschneider family outline has been updated with some additional descendants along with some corrected birth and death years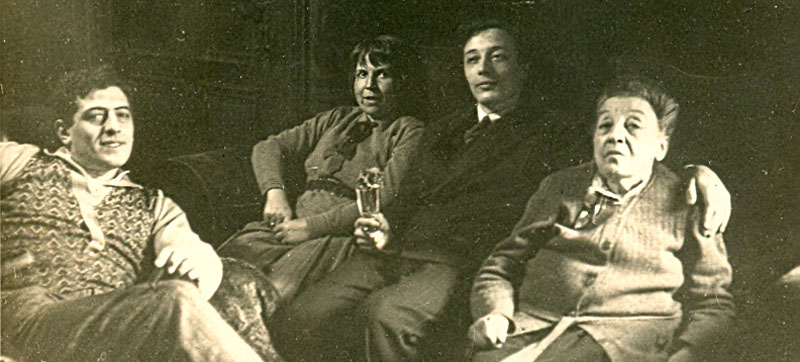 From left: Adolf Steinschneider, Fite Kaetzler, Gustav Steinschneider, and Leopoldine Fischlowitz.
5/25/2009 Danielle Feigenbaum has sent us some wonderful photos of Adolf Steinschneider, Gustav Steinschneider, Leopoldine Fischlowitz, Max Steinschneider, Fite Kaetzler, and Stefan Kaetzler. The photos can be viewed here.
Please also visit Danielle's website dedicated to Adolf Steinschneider.
4/16/2009 Charlie Stone kindly sent additional information on the descendants of Isaias Steinschneider. The new outline report reflects this updated data.
3/30/2009 Thanks to information sent by Katharine Hofmann, we have been able to significantly enhance the Edmund Husserl outline report.
1/11/2009 I was contacted by Michael Galperin a few days ago. He's the 3rd cousin of Ilia Steinschneider, with whom I've met a few times over the years. More information on Michael will be posted shortly.
1/1/2009 Happy New Year to all. May 2009 be a banner year for Steinschneider family genealogical discoveries.