Steinschneider/Husserl Family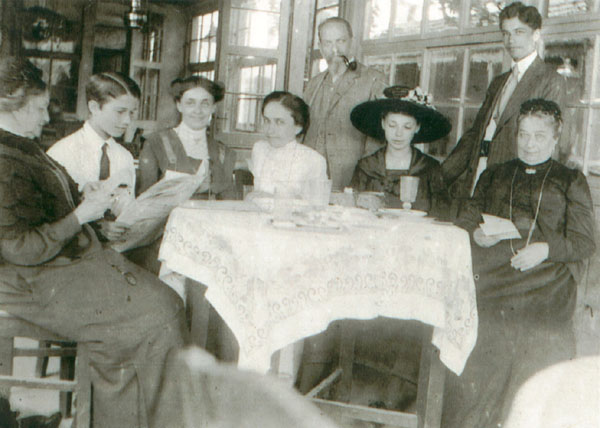 Photo taken by Elli Albrecht (seated, third from left) in August 1911 at the
"Gasthause Aschach/Donau, Nieder-Oesterreich",
which is an inn in Austria.
Standing: left to right 1) "Papa" (i.e. Edmund Husserl 2) Gerhart Husserl
Seated: left to right 1) Grossmama Antonie Steinschneider (Malvine's mother) 2) Wolfgang Husserl 3) Elli Albrecht 4) "Mama" (i.e. Malvine Steinschneider) 5)
Elli Albrecht 6) Grossmama Julie Husserl (Edmund's mother)
Note: The two Elli Albrechts is not a typo.